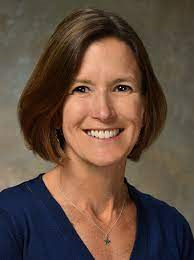 Molly Rossignal, D.O., NNESAM President
Molly Rossignol, DO, is a graduate of the University of New England College of Osteopathic Medicine. She practiced family medicine in New Hampshire for 15 years before completing an Addiction Medicine fellowship at the University of Wisconsin-Madison. She has practiced addiction medicine in New Hampshire since her return to the state in 2015. She has been the Medical Director of the NH Professionals Health Program since February 2021. Molly has been on the Governor's Healthcare Task Force for Substance Use Prevention, Treatment and Recovery since 2008. Dr. Rossignol was appointed to the Therapeutic Cannabis Medical Oversight Board in 2019 and she is on the NH Lawyer's Assistance Board. Dr. Rossignol is on the New Hampshire Medical Society Council, is the president-elect of the Northern New England Society of Addiction Medicine and is the past president of the NH Academy of Family Physicians. Molly enjoys being outdoors, road and trail running and spending time with her family.
---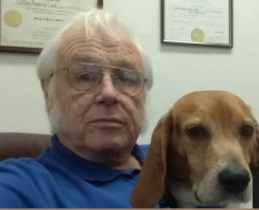 Clifton "Fred" Lord, M.D., NNESAM President-Elect
Dr. Clifton Lord (Fred) is Medical Director of Connecticut Valley Recovery Services in Windsor VT and the Habit OpCo/CTC Opioid Treatment Program in West Lebanon, NH. A 1978 graduate of the University of Vermont (now Larner) College of Medicine, he trained in orthopedic surgery and after a 15-year career retired from active surgery. After a brief hiatus in administration, Dr. Lord completed an Addiction Medicine Fellowship at the University of Florida. He returned to Windsor in 2007 and established CT Valley Recovery Services, the precursor to the present practice. He was a staff addictionologist at Valley Vista in Bradford VT from 2007-08. He served as site medical director for the New Hampshire opioid treatment programs of the-then Community Substance Abuse Centers from 2012-2016 when he moved to his current position at Habit OpCo. He has also served as medical director for Gatehouse Treatment Center in Nashua NH from 2014 to 2019.
Dr. Lord is currently the project director for a Health Resources and Services Administration Rural Opioid Response grant, to improve prevention and treatment of opioid use disorder in Windsor County. He serves as a preceptor for Addiction Psychiatry Fellows at the Geisel School of Medicine, where he was appointed clinical assistant professor. He is also a preceptor for physician assistant students from Franklin Pierce University. He is a board member of the New Hampshire Practitioner Health Program. Fred splits time between Windsor, VT where he lives with his son, daughter in law and two granddaughters, and Dorchester NH with his fiancé Diane.
---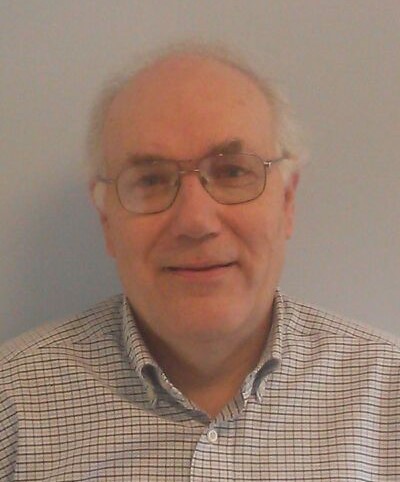 James W. Berry, MD, NNESAM Immediate Past President
James Berry MD received his medical degree from Temple University School of Medicine. He practiced family medicine in rural Maine for 30 years, gradually transitioning into addiction medicine. He has worked fulltime in addiction medicine from 2009 to 2022, mostly in the Mercy Hospital system in Portland, Maine. He retired from full-time practice in April of 2022. He continues to work occasionally in county jails, serves as medical director/advisor/consultant for 2 mental health and 2 correctional health agencies, and volunteers in a small free clinic, and in retirement has taken on a position as church organist.
---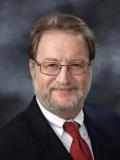 Mark Bucksbaum, M.D., NNESAM Secretary
Mark Bucksbaum, M.D., is a Biomedical Engineer from Case Western Reserve University (1984) and received his medical degree from St. Georges University School of Medicine in 1984. Dr. Bucksbaum is board certified in Physical Medicine and Rehabilitation Pain Management and as an Independent Medical Examiner. Dr. Bucksbaum is the author of the best practice model for chronic pain call the CLIPP program, and is the former Medical Director for Pain Management at Maine General Medical Center. Dr. Bucksbaum currently practices Pain Management and Addiction Medicine at the Center for Integrative Medicine in Rutland Vermont.
---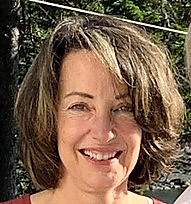 Judy A. Burk, M.D., NNESAM Treasurer
Dr. Burk was involved in the very early days of NNESAM, and has served as Treasurer since. She is a psychiatrist who later became Board Certified in Addiction Medicine. She provided care for patients with substance use disorders in inpatient and outpatient psychiatric settings in Bangor, including at Acadia's methadone clinic and at a youth correctional facility. She also served on the Maine Board of Licensure in Medicine.
In the final phase of her career she served as interim Clinical Director at Riverview Psychiatric Center from 2016 to 2018. She now provides childcare for her granddaughter and works with her husband to manage their 300+ acre tree farm in Maine.