Mark Bucksbaum has been re-elected to Secretary. Judy Burk has been re-elected to Treasurer. Each will serve a new 2 year term from November 2018 until the annual meeting in 2020, also anticipated to be in November.
Molly Rossignol has been chosen as President Elect. Beginning November 9th 2019 she will serve for a total of 6 years on NNESAM's board – two as president-elect, two as president and two as immediate- past -president.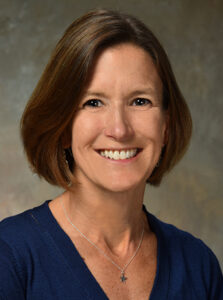 Northern New England Society of Addiction Medicine welcomes Dr. Molly E. Rossignol to the NNESAM Board of Directors
Dr. Rossignol is an Addiction Medicine Specialist in Concord, New Hampshire. She graduated with honors from University Of New England College Of Osteopathic Medicine in 1996. She completed her Family Practice Residency at Central Maine Medical Center and is Board Certified by the American Board of Family Medicine. She gradually transitioned from primary care to Addiction Medicine. In 2014-2015 she completed a one year Fellowship in Addiction Medicine at the University of Wisconsin Department of Family Medicine and Community Health in Madison. She is board certified in Addiction Medicine through the American Board of Preventive Medicine and is a Fellow of the American Society of Addiction Medicine.
Molly has worked to bring strategies for implementing best practices for inpatient and outpatient care for patients with addictive disease through policy and protocols, training and mentor support in NH hospital systems. She is currently working at Catholic Medical Center caring for outpatients and supporting primary care providers as addiction care is recognized as an important component of practice. She is the Medical Director for Substance Use Disorders for New Hampshire Healthy Families where she assists in educating care managers and staff, reviews policies and collaborates with organizations in the state around evidence based practices.
Molly is an advocate in issues regarding addiction prevention, treatment and reducing stigma in New Hampshire. She holds a council seat in the New Hampshire Medical Society, has been on the Governor's Task Force for Opioid and other drug and alcohol healthcare committee since 2008, and is immediate past president of the New Hampshire chapter of the American Academy of Family Physicians.
In the last few years she has been increasingly active with Northern New England Society of Addiction Medicine, serving as the NNESAM New Hampshire Advocacy Co-Chair, and as a member of the planning committee for NNESAM's Annual Conference. She brings experience, energy, commitment and connections to her new role in NNESAM. Welcome, Dr. Rossignol.